What is The Stitcher's Club?
An on-demand monthly membership experience that delivers everything you need to make the most basic or complex needlepoint creations with complete confidence.
Members get access to my easy-to-follow training videos (perfect for beginner, intermediate, and advanced stitchers), support, and inspiration inside my private communities, plus new content added monthly.
Doors open three times a year.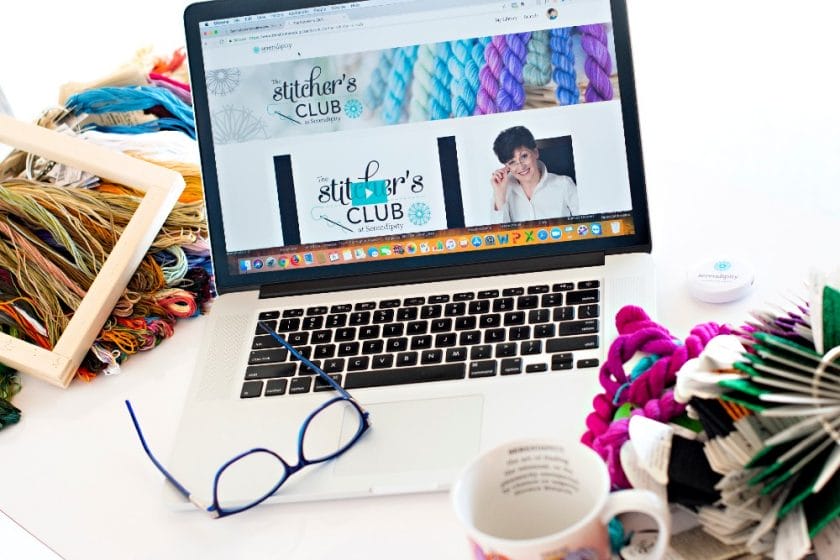 What is The Stitcher's Club?
The Stitcher's Club is an on-demand monthly membership experience for stitchers who want easy access to an experienced needlepoint teacher, specialized technique masterclasses, step-by-step how-to stitch videos, a library of stitch and thread suggestions for a variety of design components, and a community of like-minded people who share the same passion. As long as you have an internet connection, you can access it from any device.
Depending on which membership level you choose
Inside the foundational trainings of this membership, you'll learn the step-by-step Stitch Guide Formula™ that teaches you exactly how to choose the best stitches and threads, how to evaluate needlepoint canvases, how to create your own stitch guide, and more.
Holy stitchspiration! This is where you'll discover a library of curated stitch bundles, guidance on finding the "perfect stitch" for your skill level, and even handy printable lists, so you can find the stitch you're looking for without having to search through stacks and stacks of books. 
Say goodbye to the YouTube rabbit hole forever! Inside the How-To Stitch Library, you'll discover step-by-step video tutorials for more than 100 decorative stitches plus more than 200 downloadable stitch diagrams. New stitches are added monthly, and you'll find something no matter your skill level. Stitch videos are organized in such a way that it's easy to find what you're looking for quickly.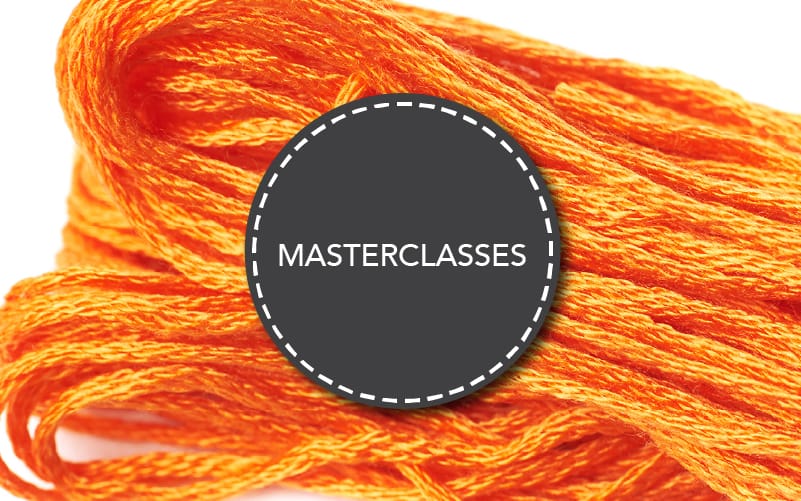 Cozy up to a smorgasbord of Masterclasses. Your Masterclass vault includes technique workshops on topics including silk ribbon embroidery, shading, beading, and more. You'll also find in-depth trainings on trimming and sculpting Turkeywork, how to work the binding stitch, plus a bonus of stash-busting projects, so you can learn new thread/stitch combinations and put those leftover threads to good use.
This little corner of the club is dedicated to all things thread. It features resources and guides on needlepoint threads, choosing the right thread for different-size canvases, how to organize your threads, and more. 
Get your questions answered LIVE from me on our regular Q&A calls! Send your questions in advance and I'll make sure I answer them. If you can't join me live, each session is recorded and uploaded to the Member Portal for you to watch at your convenience. Even if you don't have any questions, I guarantee you'll learn from fellow members' questions.
The Stitcher's Club Community
Stitching can feel like such a "solitary" hobby sometimes. This password-protected community is a safe online gathering place to ask questions, get inspired, and find camaraderie and connection. Share your victories, challenges, and setbacks with fellow needlepoint-obsessed creatives! It's also a great place to gain insight and inspiration from the collective wisdom of other stitchers in our circle of needlepoint friends.
PLUS, when you join at the Inner Circle level, you'll also get access to …
This is where you have the opportunity to submit a canvas from your stash to get the help you need to keep moving forward with your project. These calls happen weekly on Thursdays.
These quarterly workshops are dedicated to diving deeper into the Stitch Guide Formula™. You'll learn techniques for adding texture, movement, depth - and more! - to your canvases using Ellen's signature system for writing custom stitch guides based on your current skill level. You'll even have time to work on an actual stitch guide for one of your projects so that you can continue moving along your path to needlepoint success.
"Ellen is the best teacher. I have learned so much from her. Not just because she knows a lot about needlepoint but she knows how to teach and make it interesting and fun at the same time."
Mary H.
"I love how I've gained confidence in evaluating my canvas and choosing threads and stitches through The Stitcher's Club. I'm a work in progress but having so much fun with the journey. I love this community you have created Ellen! YOU are the best!" 🤗
Pam H.
"I just did my first turkey work and want to thank Ellen and her wonderful and detailed videos on how to do it and also how to trim it to make it look good."
Lee Anne R.