The very first canvas embroidery stitch I learned – way back in the day – was the mosaic stitch. There are literally hundreds of canvas embroidery stitches that you can use to add depth and dimension to your needlepoint projects. And back in late September and early October, I hosted the 2020 Stitch Challenge to help needlepointers expand their stitch repertoires. More than 600 stitchers from around the world took part in that fun-filled three weeks. Several of those stitchers created samplers from their doodle canvases.
If you missed out on the 2020 Stitch Challenge, you're gonna love this week's blog post. It's a scrapbook of samplers submitted by some of the stitchers who participated – and I'm also sharing the list of 15 essential stitches that I believe every needlepointer should know.
Ready to dive in?
Terrific!!
First up – here are some of the lovely stitch samplers that popped up all over Facebook and Instagram during the Stitch Challenge…
Susan is making her sampler into a gift. I can't tell you all the details because I don't want to spoil the surprise, but I'll definitely share a picture of it after the holidays. 😉
Teri's sampler is so bright and cheerful. I love the colors!!
And here's a beautiful sampler from Anne…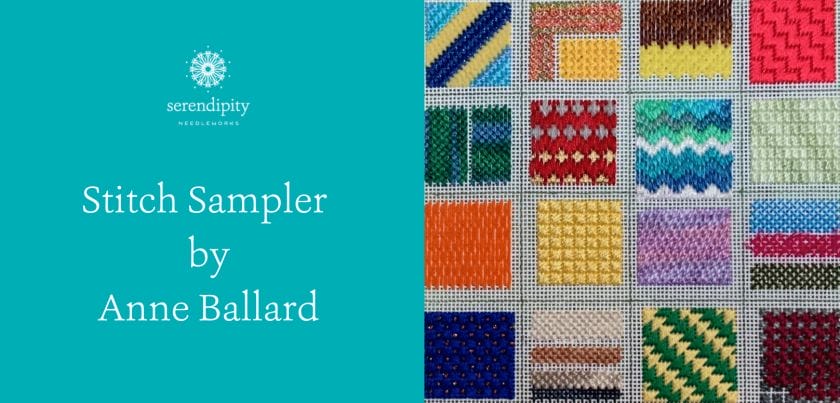 Christine's is terrific, too…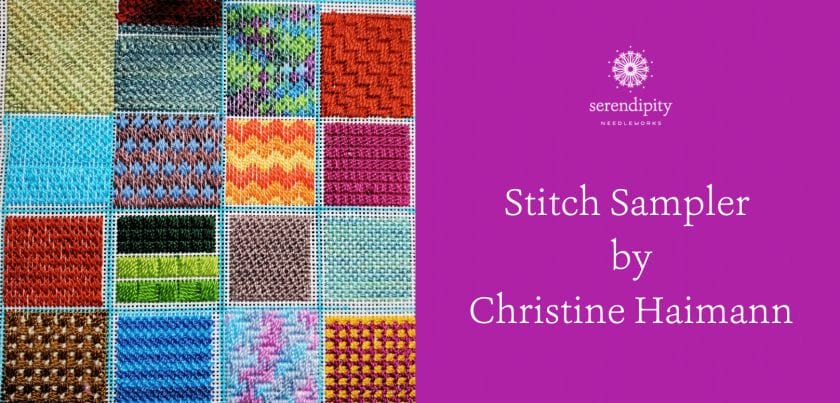 And so is Tracey's!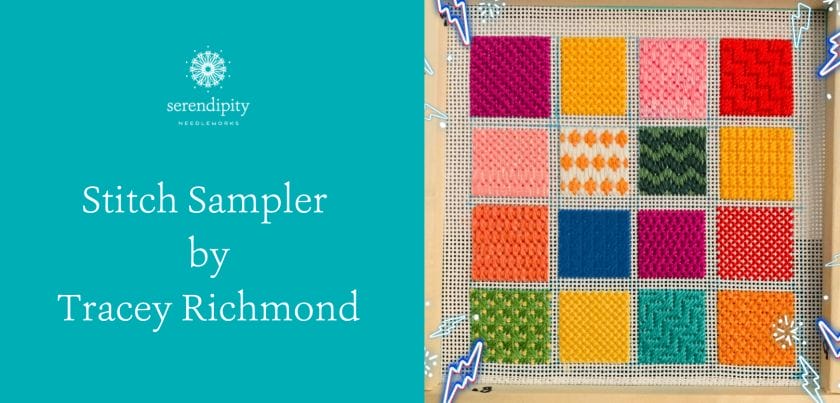 There's no way I can pick a favorite. They're all W O N D E R F U L – and each one reflects the personality of the stitcher. 🙂
Never in a million years did I ever think I'd have as much fun as I did with this Challenge.
Alrighty, here are some more spectacular samplers for you…
Don't you just love seeing how a variety of threads work up in the different stitches on these samplers?
There are so many creative combinations! From wool, silk, and cotton to novelties and overdyed threads – there's a smattering of just about everything you can imagine. Take a peek below at even more samplers…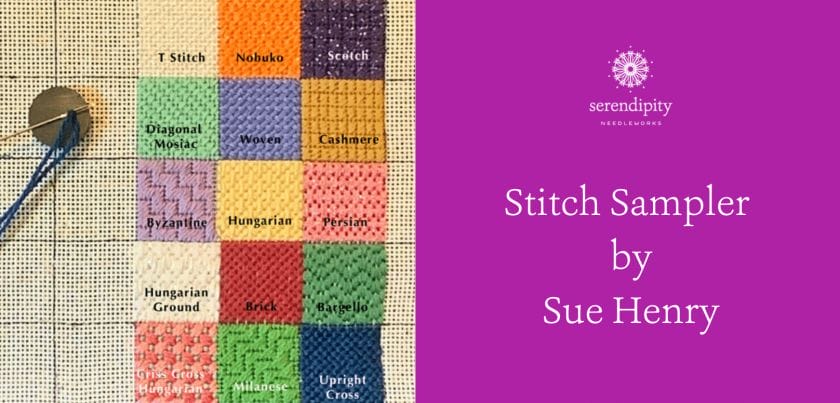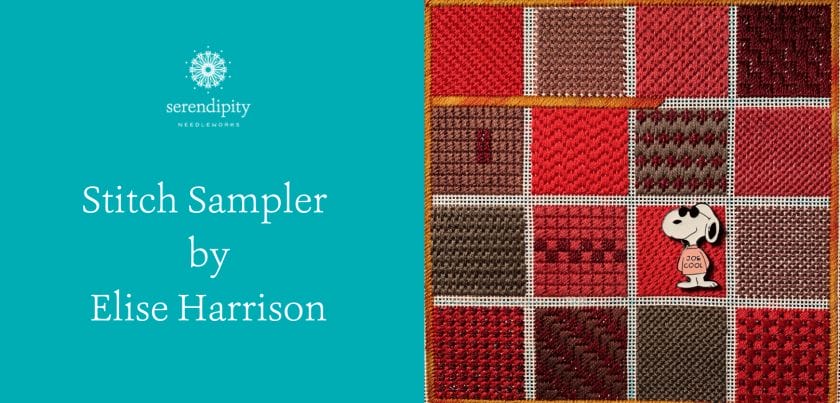 And if you want to create your own stitch sampler, you'll need the list of 15 stitches that I think every needlepointer should know.
So here ya' go…
Diagonal Mosaic Stitch

Woven Plait Stitch

Hungarian Stitch

Byzantine Stitch

Brick Stitch




Hungarian Ground Stitch

Bargello Line Pattern 1

Cashmere Stitch

Parisian Stitch

Scotch Stitch




Nobuko Stitch

T-Stitch

Criss-Cross Hungarian Stitch

Milanese Stitch

Upright Cross Stitch
If you make a sampler, be sure and share a picture of it on social media – and please tag me (@serendipityneedleworks) so I can find it!
And if you want to make sure that you don't miss out on any other fun Serendipity Needleworks special events, sign up for our weekly email here.
Alrighty – that's all for now, my friend!
Have a wonderful weekend and I'll see you again on Tuesday at 2:00 p.m. CST for another episode of Needlepoint TV™.
Remember, you can join me on our YouTube channel or on the Serendipity Needleworks Facebook page.
XOXO!