Welcome to the new Serendipity Needleworks website!
I'm so happy that you're here. Please bookmark this page on the new website so you can visit with me regularly.
Let's take a quick tour around the website and I'll share a little about what you can expect to see here.
About
First up…the "About" tab.
This is where you can learn more about me and the Serendipity story. It's also the place you can find answers to frequently asked questions and how to find me on social media like Facebook, Instagram, and Pinterest.

Inspiration
The next tab over is called "Inspiration". Here, you'll find Beyond Needlework, Projects, and Icons. You may be wondering what those are, so here's a quick overview.
Beyond Needlework is where you'll find all kinds of terrific inspirational treats outside the realm of needlework. Things like beautiful pictures, inspirational quotes, books, and exquisite art.
Projects is where you'll get to see a wide assortment of different projects – both mine and those you share with me. And, hopefully, be inspired to try something new.
Icons is dedicated to those people and things that are larger than life – and inspire us just by being.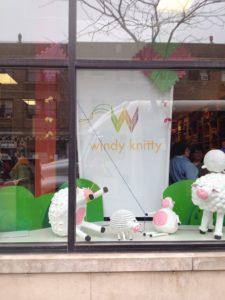 Adventures
The tab right next to "Inspiration" is "Adventures". Here, you'll find Travel Journal, Girlfriend Getaways, and Terrific Shops. Let's take a peek inside…
Travel Journal is where I share my sojourns near and far. They often include needlework, and they're always to fun and colorful places.
Girlfriend Getaways…this is one of my favorites! It's where I get to share plans for upcoming gatherings for our Serendipity tribe.
Terrific Shops. Many (o.k. – who am I kidding?! MOST) of my excursions include stops at local needlework shops. Of course, I have to share them with you, so you can drop by for a visit if you're ever in their neighborhood.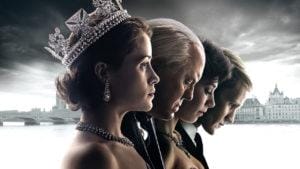 Fun
"Fun" is the tab next door to "Adventures". And this is where you'll find Stitch to This, Artful Living, and Musings.
Stitch to This is a compendium of music, favorite old movies, podcasts, and more – all perfectly suited for listening to while you work on your latest project.
Artful Living is my take on how to add sparkle to your day – through decorating and style tips, recipes, and fabulous finds. It's all about seeking out the little things that make life beautiful.
Musings is a compilation of observations on random topics – from Elvis Presley to The Crown (that Netflix series about Queen Elizabeth – you DID see it, didn't you?!)
Needlepoint and Knitting
Next, are the tabs for Needlepoint and Knitting and they both include Just for Newbies, Tips, How'd You Do That?, and Disasters.  This is where all my tips and tutorials live. And it's where you can learn from my mistakes!
Member's Club
Finally, Members Club – but that's a secret for now. Check back for details coming reeaaalllly soon! ; )
And there you have it – the new Serendipity Needleworks website. Of course, there are some super exciting things that I'll be announcing in November, so be sure and sign up to receive the latest from me here.
I'd love to hear from you, so leave a comment below and tell me what you think about the new website. Or, ask me a question. I'm happy to help!
Until next time, stitch with a smile!
XOXO!!!